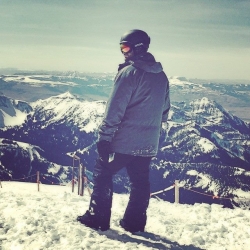 sabatoa
About
Username

sabatoa

Joined

Visits

2,330

Last Active

Roles

Member
Comments
It's weird, because this block would be the one block where a full sidewalk would make much sense, but the full sidewalks don't start until a block west and a block east where they are less needed. lol Just Lansing Township things.

I agree, it's pretty striking in this area.

Elevator towers going in.

They're doing great work with that lot, I appreciate it as a southsider. I keep meaning to post picture updates but the townhome project on Holmes has been going steady. All three buildings look dried in now, but they haven't started the exterior fi…

There were two dispensaries in this plaza; https://www.google.com/maps/@42.699868,-84.5657126,3a,81.4y,19.18h,96.03t/data=!3m6!1e1!3m4!1sdMvgUpWZz-TPwE-q7SMXaw!2e0!7i13312!8i6656 I know because I went into one to sign the petition for legalization …

Unreal. East Lansing is looking like Sim City when I start high speed mode.

Parts of Ward 3 are an example of Lansing using LSD as the hook. In particular the Pleasant Grove School District (Holmes/Pleasant Grove). They had an elementary school but relied on Lansing for high school education. Lansing threatened to cut that …

Yep, townships were surveyed well before Lansing existed. The early history of the region is an interesting read. Surveyors hacked their way through the area measuring 6x6 miles of wilderness. Lansing had a lot of success with annexation throug…

Lansing Township's existence is bad for the region, whether due to mismanagement, neglect, or duplication of services/competing interests. There's no vision, no leadership, no cohesive community. It's just a patchwork of tax dodgers. Obviously in…

That's suuuuuper interesting. Time to call my council member.

Still waiting for a kick ass urban condo development in Old Town or another walkable neighborhood for people that want something higher end but also want to live smack dab in a cool neighborhood.

Nice find- my neighborhood arial on the south side is from last summer. I see an improvement in my yard that I did last summer, but I also see my garden, which I didn't grow this summer. Based on the color of the grass and the growth I recognize …

So income is capped at $31k but rent is up to $830. It's impossible to live there and meet recognized standards for rent to income ratios. I don't understand the point of income caps on buildings with rents this high. I see this happen often, i…

Delta Township is seeking resident feedback for making updates to their master plan. https://www.deltami.gov/index.php/participate-in-a-community-survey-for-the-2019-delta-township-comprehensive-plan/ Someone claiming to be part of the pro…

I was there yesterday and I'm happy to report that business looks good for them. We made reservations, which looks important if you're looking for a seat there on Friday night, but they do have bar seating where walk-ins could get full service while…

That was my thought too, which really stinks because you can see how vibrant that neighborhood was before it was leveled. Speaking of, I wish I made it to the history session at CADL where this was discussed.

Stumbled across an old video labeled as South Butler from 1966. It's a striking contrast to this stretch of street today. I'm not sure exactly where the video was shot, or the cross street where the gas station can be seen- but it's interesting none…

I'm not a developer, so I don't know the costs associated with underground parking, but there must be diminishing returns on this or you'd think he would build underground for parking and use the surface for additional units in dense...or intended d…

More information on the Dam alarm here, including a video of what it sounded like for those of us out of range: https://old.reddit.com/r/lansing/comments/bvt76w/whats_with_the_warning_sirens/

It seems like they've been working on that land for the last 10 years.