I just found a Power Point with larger renderings of the seven block development, although it is of the suburban style offie building.
Looking NE:
Looking SE: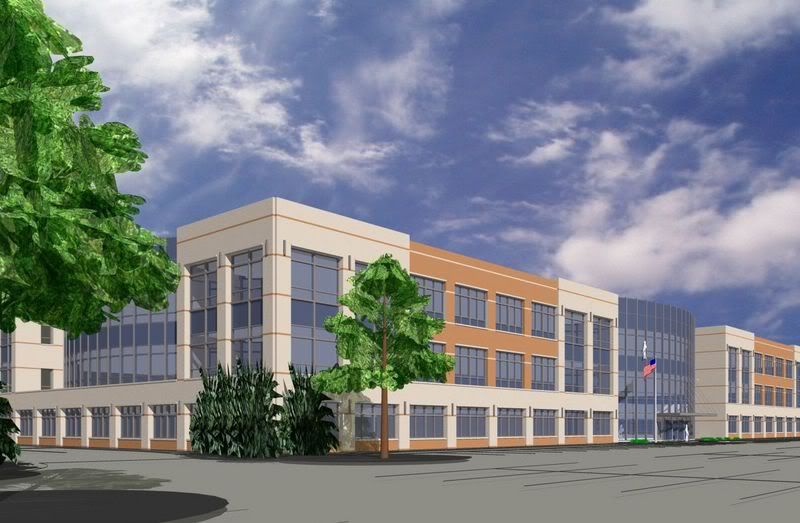 Entrance: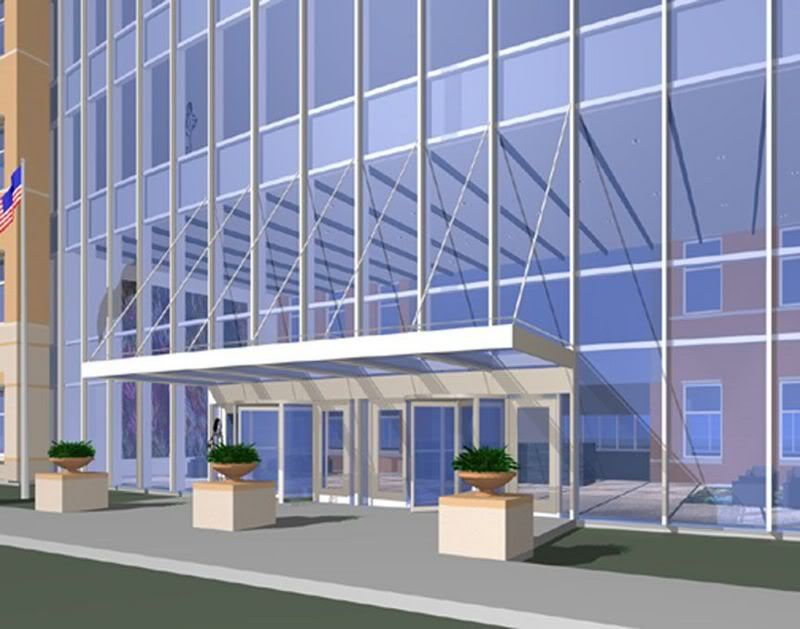 Lobby: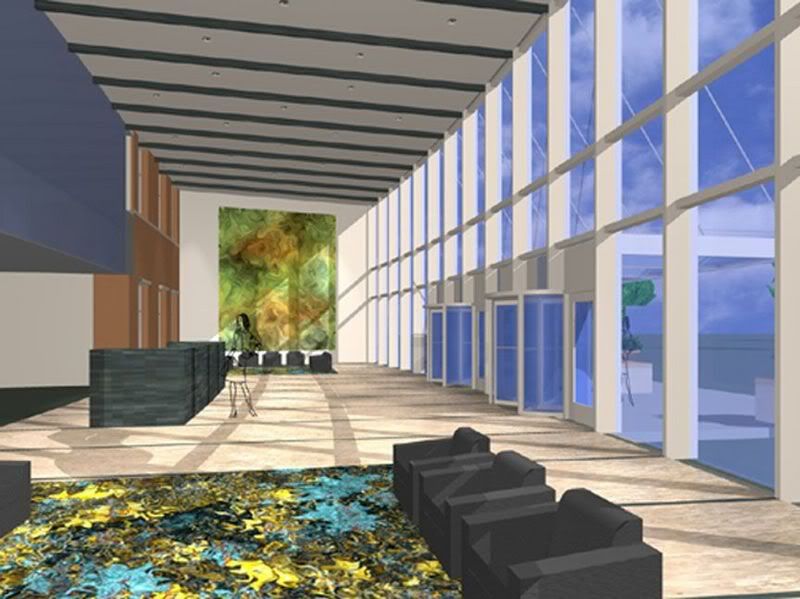 7-Block Power Point Presentation download
I will admit though, that this building doesn't look as horrible as I had previously thought, it is still pretty dissapointing, but not really bad. It will even have 151 underground parking places if built. Of course I say if built because I'm still unclear if this or the other design (see below) is most recent, and there is the possibility that the city couold yank this project from Eyde givin all the issues that the city has had in dealing with him on this.
Alternate 7-block rendering: