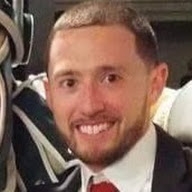 Jared
About
Username

Jared

Joined

Visits

2,140

Last Active

Roles

Administrator, Moderator
Comments
How does CATA count on-campus rides if the deposit box has a "free rides" cover? I agree that students should get use of the full network, I didn't know they were limited to on-campus routes. Though off-campus students often get bus cards from their…

The former Cosi finally has a new occupant. Snap Pizza had opened in that location. https://mobile.twitter.com/CityofEL/status/1228695315852689413

Also cool is that the land will still be used for sheep grazing and a pollinator habitat. I wonder how there will be enough light for the grass to grow for the sheep. Or maybe there will be enough spots without solar panels that enough grass will st…

The MSU Board of Trustees has voted 7-0 to build a 100 acre solar farm on the northwest corner of Jolly and Hagadorn Roads. The solar farm will generate 20 MWac of power and save the university roughly $1 million per year. Here's the full map and…

I think that's the alley between Block 600 and Liskeys but the gated wall would prevent any vehicle traffic from using it.

Counting the current parking spaces from Google Maps satellite view, it looks like there is currently 72 parking spaces so the relatively large surface lot will stay. It would have been nice to see the Gannon Ramp at LCC become more accessible to th…

Ah yes I should have looked higher, seems they're just reminding voters at this point.

When is the deadline to add items to the ballot? I just got my absentee ballot in the mail for my municipality (not EL) so the cut off should have already happened.

I don't know if it is fair to say that they don't really care which city the campus is in. I assume by "campus" you are referring to the research parks. Being in Lansing though opens the doors for more incentives that East Lansing can't offer. In th…

I wonder if it has to do with where the land is. Is the old Spartan Village in East Lansing or Lansing? Whereas the University Corporate Research Park is in Lansing. An additional one also could be needed just because McLaren will end up using all o…

This is pretty sad for me. From the article, "Fathy Shetiah said the new space will be more modern. Though it will significantly fewer parking spaces, it will have a drive-through that the old site did not have." There's a lot of character in the…

It was unanimous. https://eastlansinginfo.org/content/planning-commission-airs-opposition-more-even-bigger-hub-towers

The Planning Commission gave a no vote for this due to their planned height. Now it will be up to the council to decide if they will agree or disagree with the planning commission. The planning commission vote is just advisory.

I would love to have 8 stories here!

The other great part about this, if it happens, is the increased diversity of land owners and architecture downtown. I much rather prefer that we have multiple companies building smaller buildings than trying to get a single developer building a lar…

Yes this would use the parking lot that Vlahakis wanted to build on. EastLansingInfo has an article on this too that mentions the land is a bit larger than the parking lot since Albert Ave is being relocated south and thus the right of way will be m…

MSUFCU is looking to build a 5-8 story building on the parking lot south of Dublin Square. The city would sell the land, currently a parking lot, to them for $810,000. The sale would need to be approved by voters in the next election, which would be…

The standalone buildings unit increase will also include upgraded materials and market rate apartments on the top floor. They will use brick for the bottom four floors, then a "softer" material for the top two floors. The renderings look really n…

Hopefully it goes that way since bankruptcy court can be slow.

Yeah I agree. It doesn't sound like a restaurant or bar. I don't expect it to last long, the location is pretty hidden. Maybe they will move to the City Market building.