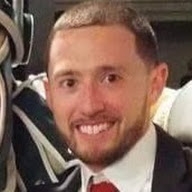 Jared
About
Username

Jared

Joined

Visits

2,503

Last Active

Roles

Administrator, Moderator
Comments
Thank you for posting those drawings. That looks great, and I'm glad that the main entrance faces the park. It will be a nice view to walk out of each day.

"I don't believe the Lansing or East Lansing numbers.", well I think the student numbers will be depressed since MSU wasn't having on-campus classes during the census. There has been a notable migration to the exurbs that can be seen by the growths…

I was going to comment on that. I think the rendering is actually old. The second tweet mentions it being a 7 story building, so I would be surprised if they made the typo. But maybe that is what they are referring to as, "the opportunity for up to…

As it's on MSU property does it need to go before City Council? None of their other buildings do.

I wonder how covid may have changed the building size/design with regards to work-from-home becoming more permanent for some percentage of employees or portion. I read that they're consolidating something like 5 buildings to one. I'm surprised this …

Wow very cool park! The plans for Ralph Wilson Centennial Park (formerly West Riverfront Park) in Detroit are similar but it's a much larger park. Here's a link to the renderings, https://detroitriverfront.org/riverfront/ralph-c-wilson-jr-centennial…

@Darklink It's amazing that the trials and tribulations from 2006 are still spilling out. It's really taking a long time to clean up the mess but we're now starting to see the fruits of the labor.

Congrats on the new home. Yeah I agree these prices are very out of line with reality. I've seen some really bad places get top dollar recently. I feel bad for people who have to buy right now. Newman Lofts sounds really nice and downtown East Lansi…

The new riverfront playground is great news! I'll keep advocating for bathrooms of some sort but public amenities like the playground are needed to keep activity on the riverfront strong. There is a playground near me that has a swing for wheelchair…

Wow I'm sorry to hear that gbd. That really sucks. Yeah the housing market is on fire everywhere with interest rates so low and supply at an all-time low as well. I hope you are able to find a new home without too much stress.

Looking at the city site, it appears it was sold by Dave Sheets in December to "1214 S Washington Ave LLC" in December, which is basically the address of the building. So, no telling what's being done, here. That LLC has a registered agent of R…

I agree it looks really cheap. Why do they need new siding so soon, these buildings aren't that old? It would have been nice to see them use fiber cement siding if they're going to keep with using siding.

It reminds me of shipping containers. If that's what they're going for they will need to put in some fake extra lines where each shipping container would start/stop.

WILX: City of Lansing to begin one-way to two-way conversion project. https://www.wilx.com/2020/12/15/city-of-lansing-to-begin-one-way-to-two-way-conversion-project/

Oh thanks, I missed that part in the articles.

Yes, it seems cold and heartless. It's out of touch with social distancing and the CDC's recommendations. The city wants them gone and to not be "their problem" anymore. Homelessness is a symptom of the larger inequalities in our system and poor acc…

Yes, MSU has had the sophomore year policy but stopped enforcing it in the 80's. The dorms do have capacity for this. I think I read in one of the articles about 50% of sophomores already live on capacity (which limits the affect to off-campus housi…

Yes, if the shovels weren't already in the ground then this will present a major challenge.

Yes, this is really big news and the articles I read didn't extrapolate enough into the effects of this change as well as the motivations behind it. What I see is that MSU had known for a while that increased years living on campus led to higher …

@hood, there was no mention of the Lake Trust project in the article.