Lansing Performing Arts Center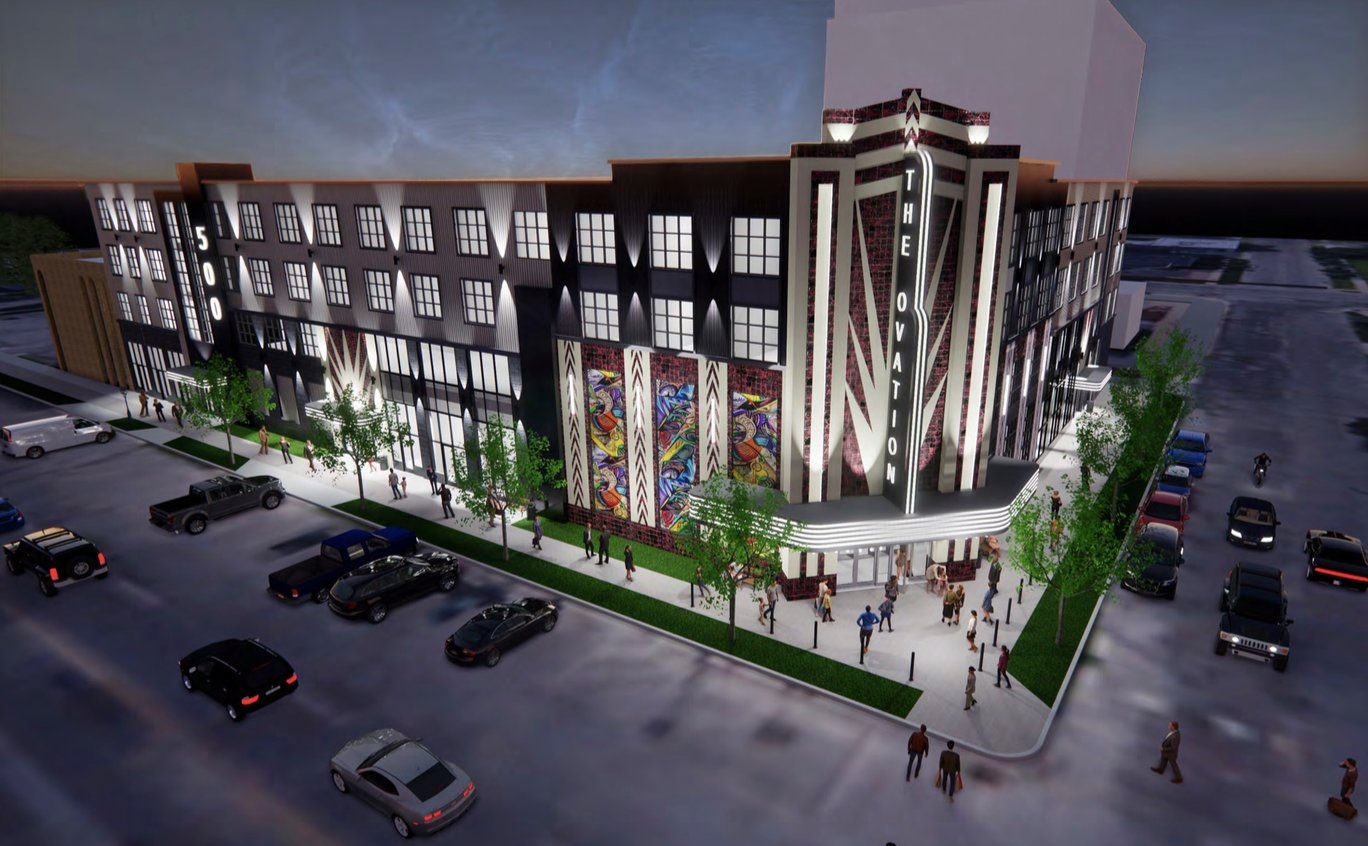 I figured it's better to move this discussion to it's own thread.
The city announced the new performing arts center today, it will seat 1,530 and be located along Washington on the Lake Trust block. Construction is expected to costs about $21 million including apartments on the upper floors. No timeline is given for start or completion and there's talk of pursuing other grants and tax incentives along with securing financing for the apartment portion so this may still be a little ways off from getting started.
The design is somewhat interesting at least, but as with any interesting design it really will require good quality materials and construction methods to not look goofy. If our long awaited public performing arts center is built to same standards as all the cheap apartments around here I think I'm going to throw a fit. I'm obviously happy to see a performing arts center become reality but I can't say I'm impressed with what is proposed, I don't see why everything here has to be just barely good enough to be passable. I guess this is yet another project where it's a wait and see game to learn how it actually turns out, I don't want to be prematurely pessimistic.
https://www.lansingcitypulse.com/stories/lansing-to-build-performing-arts-center-on-washington-avenue,19770?fbclid=IwAR0RwWxXDZOJnoUX9_T7xRGWjLxd-DnY67XxjHrONwbL-b0_CWAg_93bnSM
https://www.lansingstatejournal.com/story/news/2022/02/01/lansing-unveils-plans-2-025-person-music-and-arts-venue-ovation/9291593002/